SCUDERIA FERRARI STORE EXCLUSIVE
Men's T3 LAMI-TECH padded jacket
A tribute to timeless driving style, the new Scuderia Ferrari Collection men's padded jacket combines iconic design with modern solutions.



The timeless shape of the jacket with a driver's collar and streamlined look is reinterpreted in this new three-layer LAMI-TECH T3 padded model, made with a water resistant and windproof fabric, coupled with a perforated layer and a breathable inner membrane. The THERMO TECH system guarantees protection from the cold.




The innovative H-FREE system, which allows you to wear the garment like a backpack, adds an additional element of comfort to this jacket designed for the most passionate fans of Maranello style.




With a Scuderia Ferrari button customising the collar and the distinctive Shield patch on the front, the jacket also has practical front pockets with zips.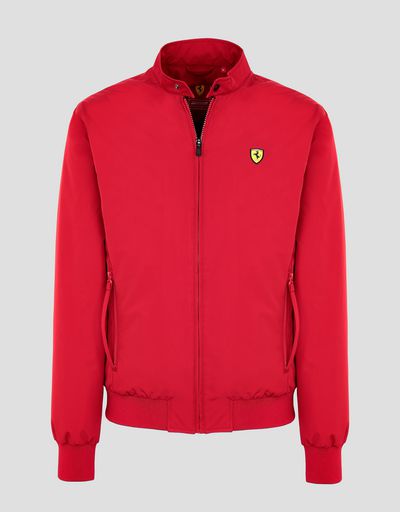 T3 Lami-Tech
T3 Lami-Tech is a three-layer bonded with a waterproof, breathable and windproof membrane.