SCUDERIA FERRARI STORE EXCLUSIVE
T3 LAMI-TECH padded men's jacket
A tribute to the timeless style of racing drivers, the new Scuderia Ferrari Collection padded men's jacket combines iconic design and with modern technology.



The timeless silhouette of the jacket, which boasts a racer-style collar and simple, clean lines is reinterpreted in this new T3 LAMI-TECH three-layer padded model, made with a water resistant and windproof fabric on the outside combined with a perforated layer and a breathable internal membrane. The THERMO TECH insulation system guarantees protection from the cold.




The innovative H-FREE system, which enables it to be worn like a backpack, adds a further element of comfort to this jacket, designed for the most dedicated fans of Maranello style.




With a Scuderia Ferrari button adding a custom touch to the collar and the iconic Scudetto logo on the front, the jacket also features practical front zip pockets.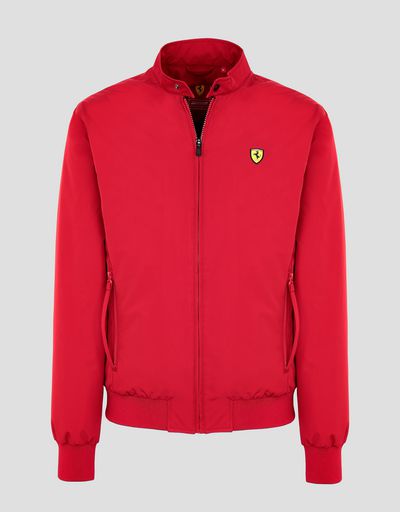 T3 Lami-Tech
T3 Lami-Tech is a three-layer bonded with a waterproof, breathable and windproof membrane.